GOÉLIA, HOLIDAY RENTAL IN 110 RESIDENCES AND CLUBS
( Happiness Parentheses ) everywhere in France, to the sea, to the mountains, to the countryside, And also in Spain, Italy and Portugal.
Goélia, one of the main leaders of holiday residences is a specialist in renting tourist residences in the mountains, at the foot of the slopes, on the seaside and in the countryside. We offer luxurious residences and holiday clubs, in the most prestigious or the most family-friendly. Holiday resorts (sea resorts, ski resorts, thermal resorts, most beautiful villages in France, village resorts…) to help you compose parentheses of happiness and relaxation on week-ends, short stays, weeks or bigger holidays.
Goélia offer stays on demand in 110 tourist residences and aparthotels.
A large choice of holiday rentals with Goélia

You will find the Goélia sign from The Bay of Somme to Normandy, but also on the Atlantic Coast, Brittany, Loire Atlantique, Vendée, Charente Maritime, Gironde, Landes, in the countryside (Dordogne, Aveyron, Gers, Lot and Garonne), in Provence, on the French Riviera, in Corsica, on the immense beaches of Pavillon Bleu in Languedoc Roussillon, in the Northern Alps (Savoie, Haute Savoie, Isère), in Auvergne and in the Pyrenees.

Thanks to its partner residences, Goélia also offers an important choice of holiday rentals in Spain, Italy and Portugal as well as additional holiday destinations in France : Pays Basque, Southern Alps, Vosges.
Quality and attractiveness at a fair price
We are taking in consideration to offer holiday residences and aparthotels with the best facilities: swimming pools, usually heated, sometimes covered, children's playground, fitness area (sauna, hammam, treatments, fitness) but also an optimal service, professional teams, a personalized welcome and numerous services on demand. As a couple, friends, family, young children or pets, you will find the accommodation you need, with competitive prices, thanks to promotions, flash offers and last minute rentals (heading "close departures") that we offer all along the year, and offers 2 weeks for the price of one, or 3 weeks for the price of 2 which allow you to find a cheap holiday rental.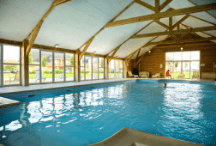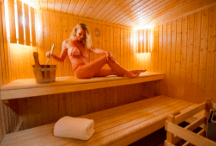 The website allow you to book all your stay online,
although our holiday advisors are at your disposal
from Monday to Friday to answer your questions.
More than 8 000 accommodations, nearly 40 000 beds.
To help you create the perfect stay, we let you also discover the best choice and tourist tips, activities and events within our destinations… We offer you the best places and the biggest choice of holiday apartments , houses, villas, chalets, in the mountains, on the seaside and in the countryside. More than 8 000 units, nearly 40 000 beds, these are the resources that Goélia mobilizes to bring moments of relaxation, escape and sharing, "happiness parentheses" you can create on demand.