Station residences
Holiday residence ST SORLIN D'ARVES • Goélia Les Chalets de St Sorlin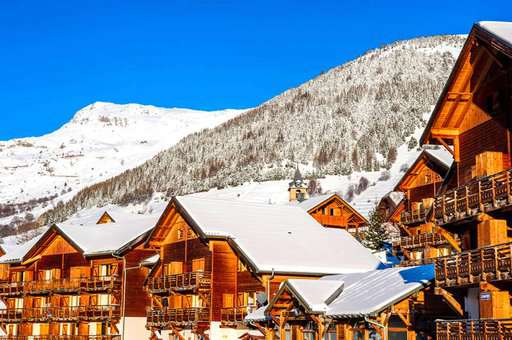 Northern Alps • St Sorlin d'Arves
The Goélia "Les Chalets de Saint-Sorlin" 3* holiday complex is located on the outskirts of the village, 600 metres from the first shops and 700m from the ski lifts.LES CHALETS DE SAINT SORLIN COMPLEX"Les Chalets de Saint Sorlin" 3* holiday complex is made up of 8 t[...]
Indoor heated pool
Sauna
Balconies for all the accommodation
TV included
Holiday residence St Sorlin d'Arves • Goélia Le Balcon des Neiges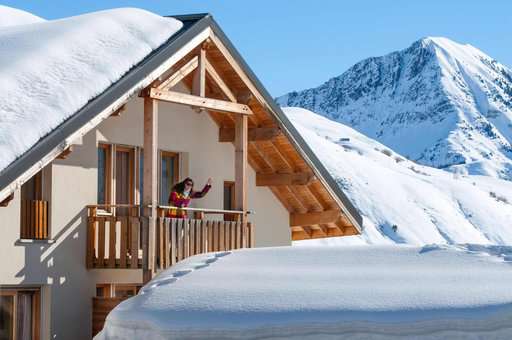 Northern Alps • St Sorlin d'Arves
The Goélia "Le Balcon des Neiges" tourist complex in Saint Sorlin d'Arves with indoor heated pool is ideally located 150m from the slopes. LE BALCON DES NEIGES COMPLEXThe Goélia 3*** Le Balcon des Neiges complex welcomes you to Saint-Sorlin d'Arves. You will find t[...]
150m from the slopes
Heated covered pool
Sauna
Les Sybelles® ski area (310km)
TV included
Useful information
Located on the Col de la Croix de Fer route, Saint Sorlin d'Arves is a delightful Savoy village , easily accessible via the motorway or the TGV train from St Jean de Maurienne.

The ski area extends over an altitude of 1550m to 2620m. Make the most of an exceptional panorama with a view of the Aiguilles d'Arves.

You will find all the shops and services, convenience stores, restaurants pubs and nightclubs, museums and cinemas there. Via Saint Sorlin, you can access the Les Sybelles® area, the 4th largest in France with its 310km of slopes, 68 ski lifts, 626 snow canons, as well as 2 multi-activity circuits packed from time to time, with free access for the practice of snowshoeing, walking or for an introduction to cross-country skiing (not marked).

What's more, within the resort, the tourist office and the local partners offer you numerous other activities for the younger ones and the adults: sleigh rides or ones in snowmobiles, intros to microlight or paraglider flights , etc.by road
Via the A 43 motorway, Lyon Chambéry Turin. Take exit 27 Saint Jean de Maurienne, then follow the "Vallée de l'Arvan " signs, then Saint Sorlin d'Arves.
N.B the Col de la Croix de Fer is closed in winter and the GPS does not show this.

By train
SNCF train station of St Jean de Maurienne to Saint Sorlin d'Arves (22km)
Regular seasonal line between the SNCF train station of St Jean de Maurienne and the resort of St Sorlin d'Arves (22 km) at your service to make you arrival and departure easier ! Shuttle between the station of Saint Jean de Maurienne and Saint Sorlin d'Arves implemented by the TRANS-ALPES company (for more information and bookings: www.trans-alpes.com ou www.mobisavoie.fr).
CONSUME LOCAL
Our local partners are committed to your holidays
QUALITY CHART
All our commitments to have a good holiday
SECURE PAYMENT
Pay securely at Goélia