Station residences
Holiday residence ST FRANCOIS LONGCHAMP • Goélia Le Village Gaulois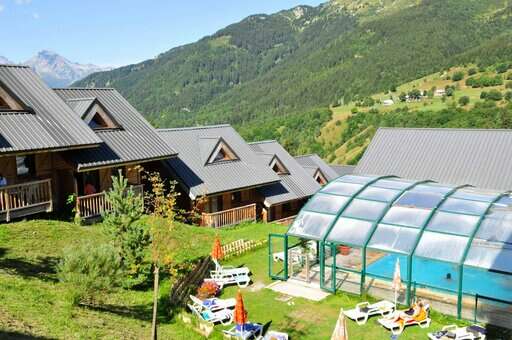 Northern Alps • St Francois Longchamp
The Goélia "Le Village Gaulois" tourist complex ranked 3* with indoor heated pool, is made up of a block of small buildings and chalets, 50m from the Marquis ski-lift and the shops.LE VILLAGE GAULOIS COMPLEX: Discover comfortable apartments and private or semi-pri[...]
Detached chalets
Covered pool
A lively resort with many sporting activities
Numerous promotions
TV included
Holiday residence ST FRANCOIS LONGCHAMP • Goélia Le Rond Point des Pistes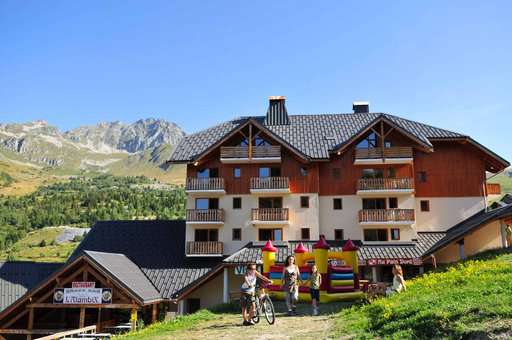 Northern Alps • St Francois Longchamp
The 3* Goélia tourism complex "Le Rond Point des Pistes" in Savoy, is located right next to all the shops, the municipal swimming pool, the tennis courts and the archery park. LE ROND POINT DES PISTES COMPLEX : The complex consists of small Savoyard-style building[...]
A lively resort with many sporting activities
Shops on the ground floor
Resort facilities 50m away (outdoor municipal pool, archery, tennis etc.)
TV included
Holiday residence ST FRANCOIS LONGCHAMP • Goélia Résidence Les 4 Vallées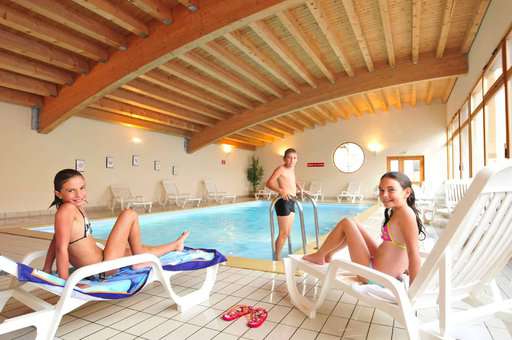 Northern Alps • St Francois Longchamp
The 3-star 4 VALLÉES Goélia holiday complex with heated indoor pool has a privileged location in St François Longchamp with shops and entertainment nearby! LES 4 VALLÉES COMPLEX The complex is located approximately 250 metres from the centre of St François-Longcha[...]
Indoor pool
Shops nearby
A lively resort with many sporting activities
Luxury complex and apartments
TV included
Useful information
Located on the Col de la Madeleine route, made famous by the Tour de France, Saint-François-Longchamp give you access to the wide open spaces.

Every Sunday the tourist office organises a welcome party and presents the weekly entertainment programme and all of the activities offered in the resort (outdoor pool and municipal tennis courts 100m from the complex, archery , mini golf, mountain biking and cycle-tourism, etc.), games, competitions, treasure hunts, concerts, etc.

The Child care- Kids club is located near to the complex Les 4 Vallées (10 minutes by foot), but shuttles will be able to be put in place to take the children at set times in the Longes area where the Le Rond Point des pistes and Le Village Gaulois are located, for example at 08:45 in the morning with a 17:30 return the evening).
->Example of activities :
Morning: painting workshops, flower pressing, outdoor games and a swimming pool.
Afternoons: water games, forest walks, visiting the donkeys, picnic outings, cow milking, orienteering games, etc.

N.B., all the shops and services of the resort close on 30/08 (first shops in LA CHAMBRE 12km away). Car essential afterwards

By train : TGV Paris to St Avre la Chambre, daily connections by bus to the main train arrivals: Tel.: 04.79.59.48.47.
By plane: Chambéry/Aix les Bains, Genéve Cointrin or Lyon St Exupéry
By road : A 43St Jean de Maurienne-Turin direction, exit No. 26 La chambre, then CD 213 in the Saint François Longchamp direction, Col de la Madeleine.
GPS COORDINATES:
Longitude: 6.269863 Latitude: 45.316551
CONSUME LOCAL
Our local partners are committed to your holidays
QUALITY CHART
All our commitments to have a good holiday
SECURE PAYMENT
Pay securely at Goélia