Station residences
Holiday residence Perros-Guirec • Résidence Goélia Les 7 Iles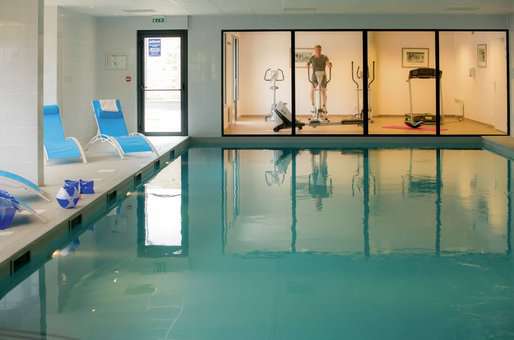 Brittany • Perros Guirec
The 3* "Goélia Les 7 Iles" holiday residence, with hindoor heated pool, is located in the heart of the seaside resort of Perros-Guirec very near to the wonderful white sandy beach of Trestraou (200m), but also near to the Casino, the Spa "Les Bains" and the Palais [...]
Exceptional location less than 200m from the beaches of Trestraou and Casino
Indoor heated pool
Underground car park included
TV included
Useful information
Perros-Guirec is one of the most renowned seaside resorts in France. Located in Brittany, on the Côtes d'Armor, it is the ideal starting point for discovering the emblematic sites of the Pink Granite coast: Ploumanac'h, a village chosen as the favourite of the French in 2015 and famous for its granite outcrops, the famous GR 34: the "sentier des Douaniers ", the Archipelago of Sept-Iles, the enchanting Valley of Les Traouïros, Plougrescant, the island of Bréhat, a real little paradise, etc.

You can enjoy, in different ways, the numerous leisure activities and sports offered by the resort. It is up to you to choose how you would like to discover the region:

-Yachting: Discover the coast thanks to a walk organised by the Water sports centre of Perros-Guirec. From 4 years old, courses on offer in catamaran, sailing dinghy but also windsurfing or kayaking.

- Relaxation and leisure activities: The Casino Barrière welcomes you to its slot machines , 2 screening rooms, and also the AGAPA Spa Nuxe as well as the Spa "Les Bains" springs to relax.

- For the children : 3 beach clubs in July and August give you the option of accommodating your little darlings, but do not hesitate to do activities with them: The little merry-go-round, the miniature port and the mini golf are some of the events to do as a family.

- For the foodies, the resort is full of numerous restaurants and bars where you can enjoy the French specialities but especially the Breton ones.
CONSUME LOCAL
Our local partners are committed to your holidays
QUALITY CHART
All our commitments to have a good holiday
SECURE PAYMENT
Pay securely at Goélia